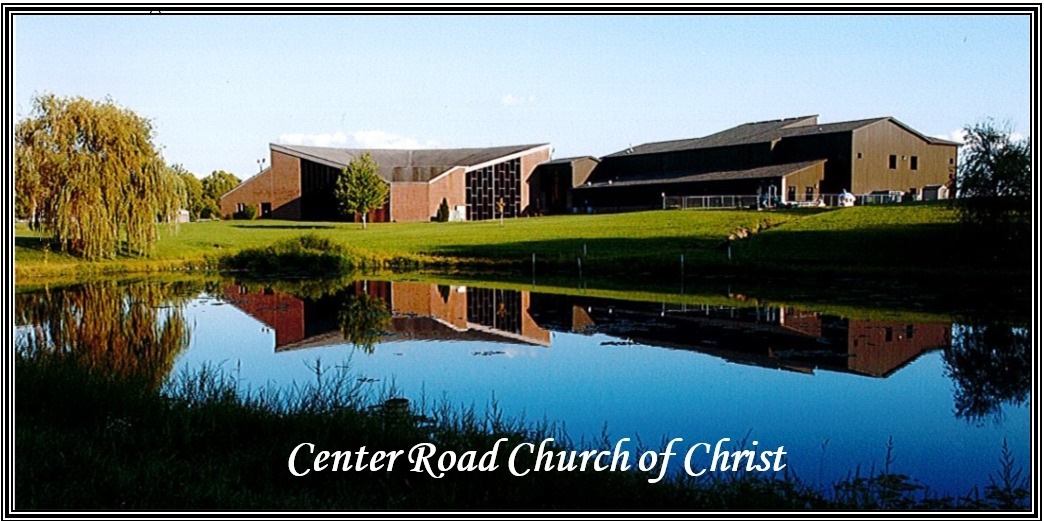 Welcome to the Center Road Church of Christ. We are a family- friendly community of believers seeking to serve God and serve others by "Loving People One Step Closer to Christ". We invite you to get to know us by worshipping with us this Sunday. If you choose to do so, please know that you are our honored guests. It is our prayer that your time here will be uplifting and that you will experience the presence of God in a most powerful way.
To assist you in feeling at home and a little bit more comfortable, here are some things you can expect.
Dress: First of all, dress is casual. Wear what you would normally wear to work or school. Jeans and t-shirts are common as well as suits and ties.
Greeters: As you enter the building, there will be someone to welcome you warmly, provide information and answer your questions.
Seating: Please feel free to sit wherever you would like.
A place for kids: You are welcome to keep your children with you but we also provide a staffed Nursery for infants to three year olds and Kidz Hour for 4 year olds thru 2nd grade. Kidz Hour begins after communion.
Sincere Worship – will last an hour to an hour and a half and consist of:
A cappella music: Congregational singing, without instruments, consisting of hymns and newer praise songs.
Multiple prayers, Scripture Reading and a short "Douglas" video for the young at heart.
The Lord's Supper (Communion): We follow the example of the early church and share the Lord's Supper every week. (Acts 20:7). This is a time of meditation, reflection, and sharing of the bread and grape juice. Communion is open to all.
Offering: A free will offering given by our members provides for the financial needs of the church. Guests are not expected to make a donation. However, any participation is greatly appreciated.
Message: Our pulpit minister or a member from our congregation will deliver a relevant, Bible-based message that will last about 30 minutes.
Invitation: At the close of the sermon an invitation is extended to those who wish to obey Christ in baptism, express a need for prayer, or be rededicated to God. If this kind of public response touches a need in your life, we invite you to come to the front and you will be assisted.
Expected of you: Please stay around a few minutes after the service so we can meet you and help you to get to know us.  We look forward to seeing you.
Join us this Sunday, as together, we celebrate all that Jesus is.